Product Description
72 bars / 6.24 oz boxes
The delectable taste of these organic vanilla chip chewy granola bars are a pure delight any time of day.
INGREDIENTS
Whole Grain Oats *, Tapioca Syrup*, Rice Flour*, Vanilla Chips* (cane sugar*, palm kernel oil*, sunflower lecithin, vanilla extract*), Sunflower Oil*, Glycerin, Cane Sugar*, Sea Salt, Raisin Juice Concentrate*, Natural Flavor*, Baking Soda, Annatto*(for color).
*Organic
** Note: because packaging changes frequently, the products you see on the store shelf may not be identical to those shown here. Please examine the package on the store shelf for accurate and updated information about the product or about any promotional offers.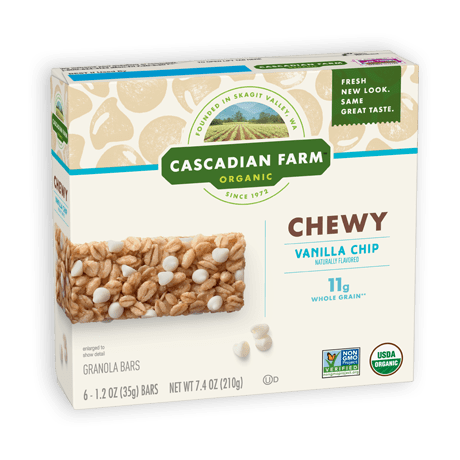 egg-free
non-gmo
nut-free
organic
sesame-free
snack-pack
wheat-free
whole-grain
yeast-free